Denise Friend Foster
PSA, SRES, CDPE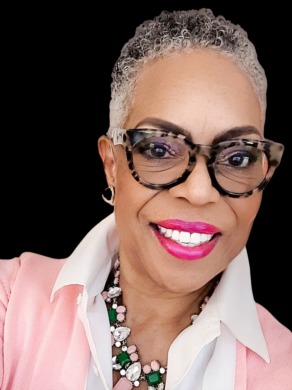 Denise Friend Foster is a committed wife, mother and servant leader. Hailing from the Dayton Ohio area, she completed her undergraduate degree work at the Ohio State University. After working at a fortune 500 Company, she relocated to Columbus to take an executive level position in the public sector and has called the Capital City home since 1984.
With over 20 years of service with the public sector, Denise decided to step into the world of real estate. Licensed in 2002, she assisted numerous clients with the buying and selling of their homes. In 2010, during the cyclical downward trend in the real estate market, she established Camelot Real Estate Group, a full-service residential brokerage. Her adaptability to the market changes and requirements allowed her brokerage to thrive.
Denise has been engaged in community service for more than 35 years. She has held membership in a number of organizations whose primary focus has been community health and economic wellness, the empowerment of young girls and women, and the promotion of gender and racial equity. She is currently an active member of the Alpha Kappa Alpha Sorority Inc., Alpha Sigma Omega chapter and serves as a Trustee with her community civic association, the Beerwick Civic Assoication.
In May of 2023, Denise merged Camelot Real Estate Group with RealtyONE Group Elements to expand her reach to international markets. Real Estate is not a hobby for Denise. It is not a job and certainly is not a part-time endeavor. For her, it's a passion. When it comes to real estate, Denise offers a personalized service combined with enthusiasm, knowledge and professionalism, which differentiates her from the rest. She endeavors to help you find the home that fits you and your lifestyle best. She is passionate about helping you to achieve the American Dream and experience the comfort of a place you call HOME. Whether you are downsizing, moving to a larger home, being relocated for work, or you just have the itch to move, Denise and the Camelot Team are here to make it happen for you and your family. Connect with Denise TODAY!